January 31, 2022 12:35 pm
Categorised in: News
Motor Boat & Yachting has announced the winners of the annual Motor Boat Awards. This year Princess came out on top with two awards in the flybridge categories.
The Princess F45 (14.15 m) is the winner in the "Flybridge up to 60 ft" category. The most compact model in the Princess range, the F45 opens the door to Princess Yachts luxury flybridge cruisers range and introduces the highest standards of construction and design. The Princess F45, designed by Princess Yachts long-time partner Bernard Olesinski and the Italian studio Pininfarina, showcases the latest flybridge design evolved from the Princess F55 and F62, with an emphasis on strong, continuous feature lines, with a dynamic edge, projecting the Flybridge range into a new era.
Astonishing and thoroughly different layouts with two cabins make F45 an ideal yacht for small family cruises.
The winner in the "Flybridge over 60 ft" category is the Princess Y72 (22.80 m). The judges had a chance to take the yachts for sea trials in very harsh weather conditions, during which Y72 has risen to the occasion and proven that in addition to the glamourous details in the design of this newest model, the shipyard still knows how to achieve excellent seaworthiness. The yacht feels just as comfortable at a speed of 30 knots as slowly gliding through the waves with the stabilizers on. The fuel capacity of 4,500 litres ensures an excellent cruising range.
According to the judges, Princess Y72 is by far the best yacht under construction at the British shipyard.
The shipyard's flagship, the Princess X95, was highly appreciated by judges in the "Custom Yacht" category, conveying the importance of this new model and its game-changing impact in the industry. The bold innovative design of the enlarged flybridge, known as the "Superfly", provided the 29m yacht with the functional space comparable to the 40m hulls.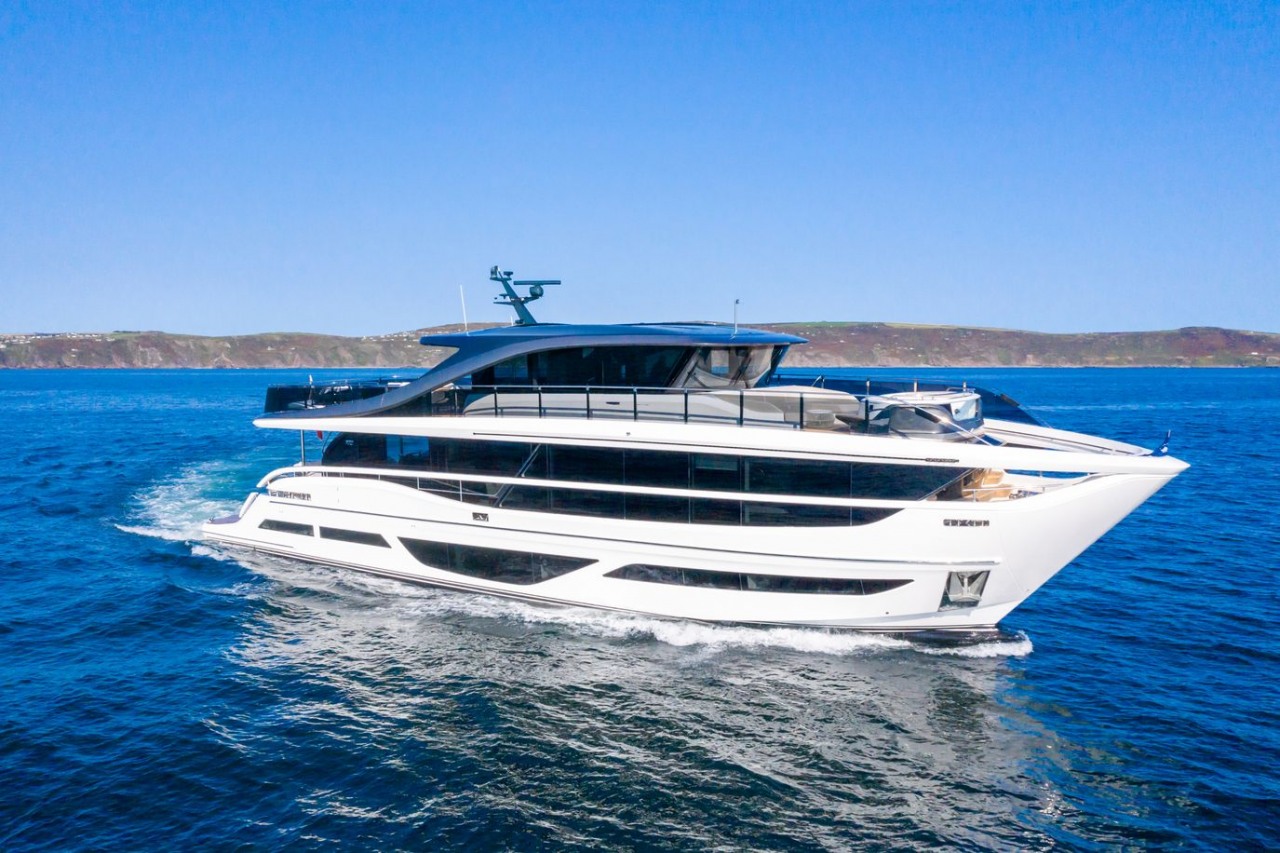 The award, established by Motor Boat & Yachting, is perhaps the only one in the world of yachting based on the interest of buyers. The criteria for the award are design, technical characteristics and value for money. All yachts nominated for the award are rigorously tested by the magazine's technical experts and during rigorous sea trials.